M3 NATURAL GLASS FLEX TRI FIN
M3 NATURAL GLASS FLEX TRI FIN
Regular price
$48.99
$48.99
Ships within one business day
Glass Flex – Glass Flex has been formulated to replicate the flex and memory properties of hand-laid fiberglass. Its advantages over other composite fin materials include stiffness, a more positive flex pattern (nice tip flex, little base flex), and remarkable flex memory. The precision of the injection molding process ensures the highest accuracy in geometry in each fin produced.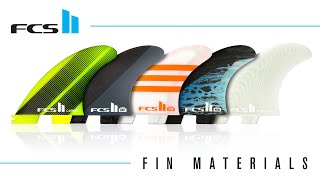 Dimensions
Fin Specs – Base: 4.28" / Depth: 4.41" / Area: 14.22in² / Sweep: 31°
Features
Inside Foil Technology (IFT) – A sophisticated hydrodynamic foil consisting of a convex outside face, a rounded leading edge, and a concaved inside face. Inside foil increases the efficiency of water flow over the surface of the fin adding lift and reducing drag. The result is a fin with more options through increased hold and speed.
Material: 

Fiberglass

Fin Category:

Thruster (Tri)

Fin Box Compatibility:

Dual Tab (FCS)

Includes:

3 Fins

Rider Size:

S (105 - 155 lbs)

Warranty:

1 Year